Need an alarm?
Feel safe with Strong Charon's alarm service, which is permanently monitored to ensure a quick and professional response in case of an emergency.
We have developed a set of solutions to answer all security and building management needs for both companies and individuals.
The largest national security solutions company
At Strong Charon, we guarantee the largest and most differentiated offer of private security services.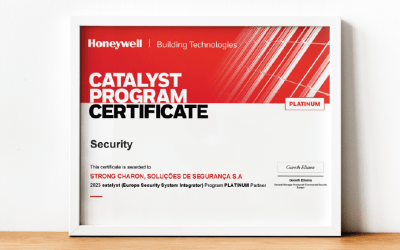 Strong Charon has once again been distinguished as a Honeywell PLATINUM Partner, a certification obtained in the field of security systems integration (Europe Security System Integrator). We are once again the only company in Portugal to obtain this distinction, and...
We are always here for you.